The meaning behind this business's name derives from our desire to create a framework for providing a happy life and comfortable living in communities without electricity.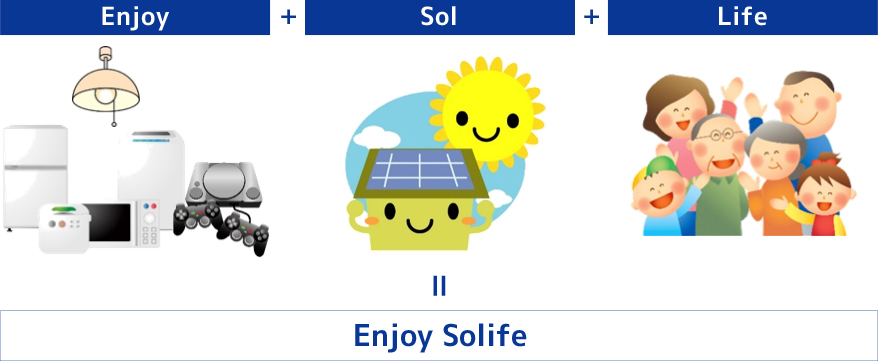 Solar Panel Reuse
The operational life of solar panels is exceptionally long, and if no internal damage is sustained, while performance may decline, energy will continue to be generated. At HAMADA, we carefully select panels that can be reused and work to sell these overseas.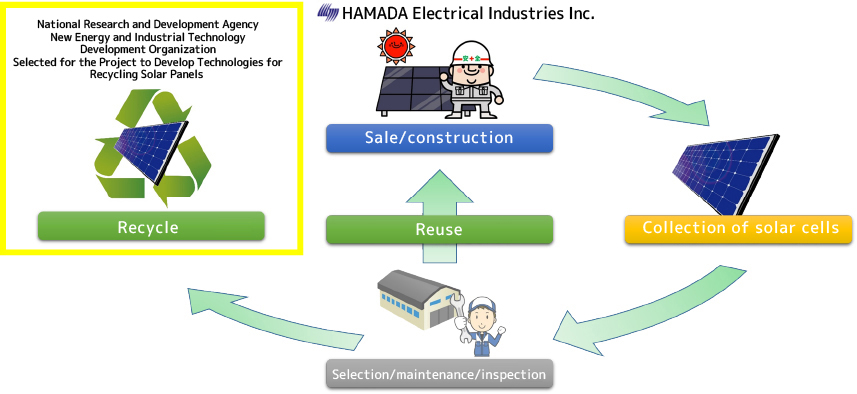 ---
Recycling of Solar Panels
High added value recycling of metals and glass. In 15 to 20 years, solar panels are expected to produce hundreds of thousands of tons of waste annually.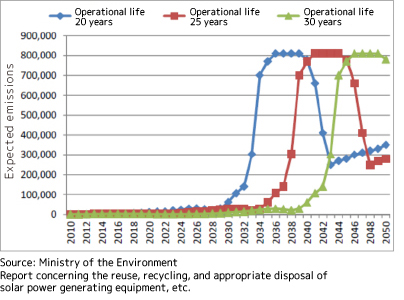 Working towards the high-grade recycling of large quantities of waste, HAMADA received a subsidy to carry out research from 2015 to 2018.