The Structure and Advantages of Forklift Battery Eco Service
After collecting batteries that are declining in performance, we replace them with quality regenerated batteries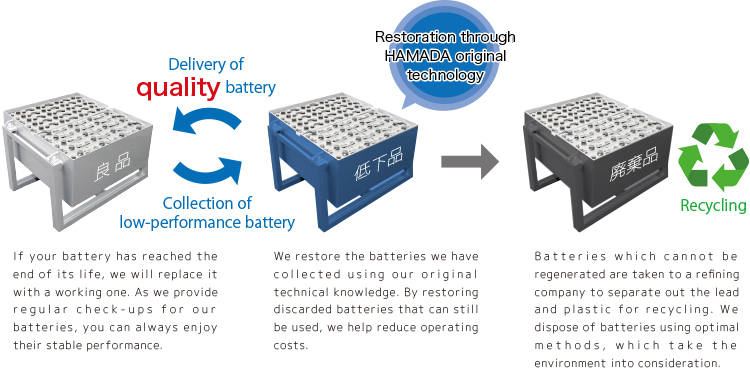 1. If your battery has reached the end of its life, we will replace it with a working one. As we provide regular check-ups for our batteries, you can always enjoy their stable performance.
2. We restore the batteries we have collected using our original technical knowledge. By restoring discarded batteries that can still be used, we help reduce operating costs.
3. Batteries which cannot be regenerated are taken to a refining company to separate out the lead and plastic for recycling. We dispose of batteries using optimal methods, which take the environment into consideration.