Scrap Metal Treatment
Sell scrap metal at a high price with your trusted partner HAMADA!

The ferrous and non-ferrous metal scrap collected and processed at HAMADA is used as a recycled raw material for a wide range of purposes at steel manufacturing plants and refineries. Leave it to us when selling off your metallic scrap. We have representatives located in each region to provide you with quick quotations at your request! We also offer collection services. Feel free to contact us any time. We openly invite you to bring us your scrap metal!
Gravure Cylinder (Printing Roll) Treatment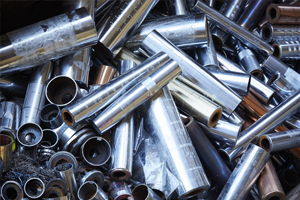 As gravure cylinders are plated, conventionally the only method for their disposal is to place them in a landfill. At HAMADA, by linking up with steel manufacturers, we have succeeded in re-appropriating them as a raw material for steel-making. We currently trade in and treat a large number of gravure cylinders. As we carry out appropriate treatment procedures as well as issue certificates of measurement and disposal, you can rest at ease when dealing with us. Prices vary according to market prices.
Collection and Transport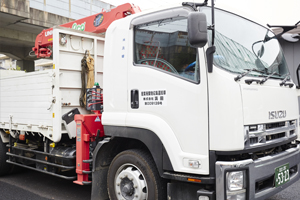 We collect scrap using trailers ranging in size from 2 to 20 tons. We also make proposals for improving operations related to labor-intensive issues such as the organization and handling of scrap metal at scrapyards. By setting up containers and introducing push/pull forklifts, we have received feedback from a large number of customers stating how the efficiency of their operations has greatly improved. Please give us a try.
Click here
for information on the vehicles we use (industrial waste collection and transport page).
List of Scrap Metal Types Purchased by Us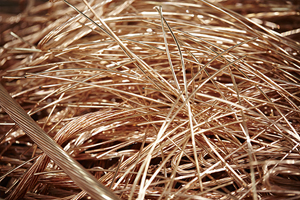 Using analysis equipment, we examine your ferrous and non-ferrous metallic scrap and buy it from you at a high price. With the experience and trust we have built up over the years as a recycling manufacturer, we offer appraisals that are higher than anywhere else. Please check below for a list of the scrap metals we purchase.
・Scrap Iron
・Aluminum
・Stainless Steel
・Circuit Boards
・Lead Batteries
・Wire Scrap
・Copper
・Gunmetal
・Brass
・Secondary Batteries
Feel free to contact us or request materials
Zero-Emission Recycling HAMADA Co., Ltd.